Sowing equipment from the manufacturer with delivery to any city

Sowing technology directly affects the quality and quantity of the crop. That is why in our country, machinery for sowing grain, corn and other crops is actively used. Agricultural equipment is used by farms, and large agricultural companies, and private individuals. Each farmer chooses a technique for sowing based on the tillage technologies for which he works. Based on these technologies, the type of seeder is selected.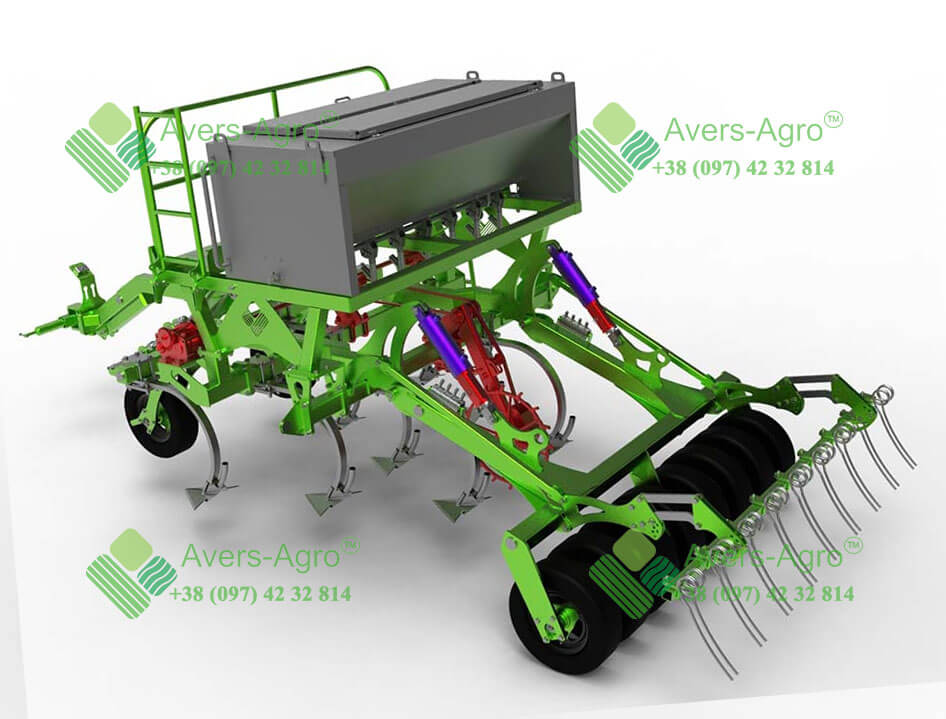 Types of sowing equipment can be divided into several main groups:
by type of crops sown
by type of sowing
by design features
Sowing equipment can include many intermediate and auxiliary elements, such as row cleaners, support wheels, press wheels, seeding mechanisms, etc.
Repair and modernization of seeders and sowing complexes.
The Avers-Agro company is engaged in the repair and modernization of any sowing equipment, the restoration of openers, the modernization of the sowing sections of row crops and grain sowing complexes. For example, instead of the standard rubber support wheels, we developed the Chiken-Tracker support wheels, which are made of metal rods arranged in the form of a herringbone and leave a mark similar to a chicken paw. Such support and packer wheels have shown themselves much better on wet soils, the earth does not stick and does not compact the soil.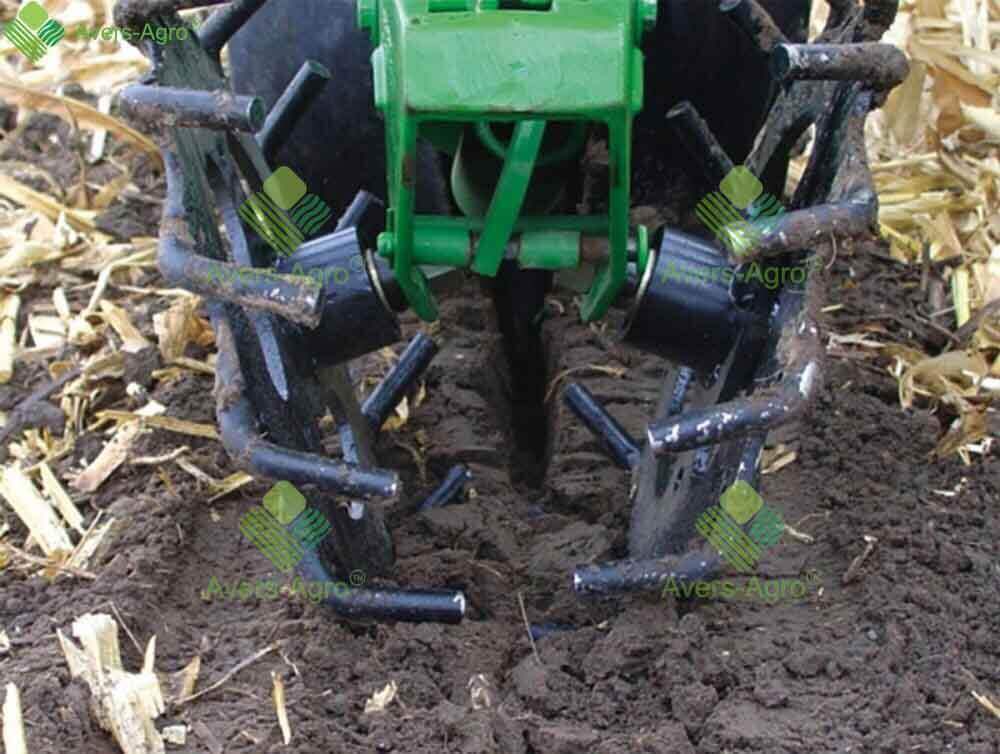 Also, for farms that use minimal technology or zero technology, we have developed a number of cleaners for any seeders and sowing complexes. This device helps to clear the furrow in front of the coulter from plant residues, thereby ensuring uniform sowing.
Also, for various sowing complexes, we have developed a number of closing wheels of various shapes and designs (sprocket, cutter, etc.) to ensure high-quality collapse of the walls of the sowing furrow and to qualitatively cover the seed with soil.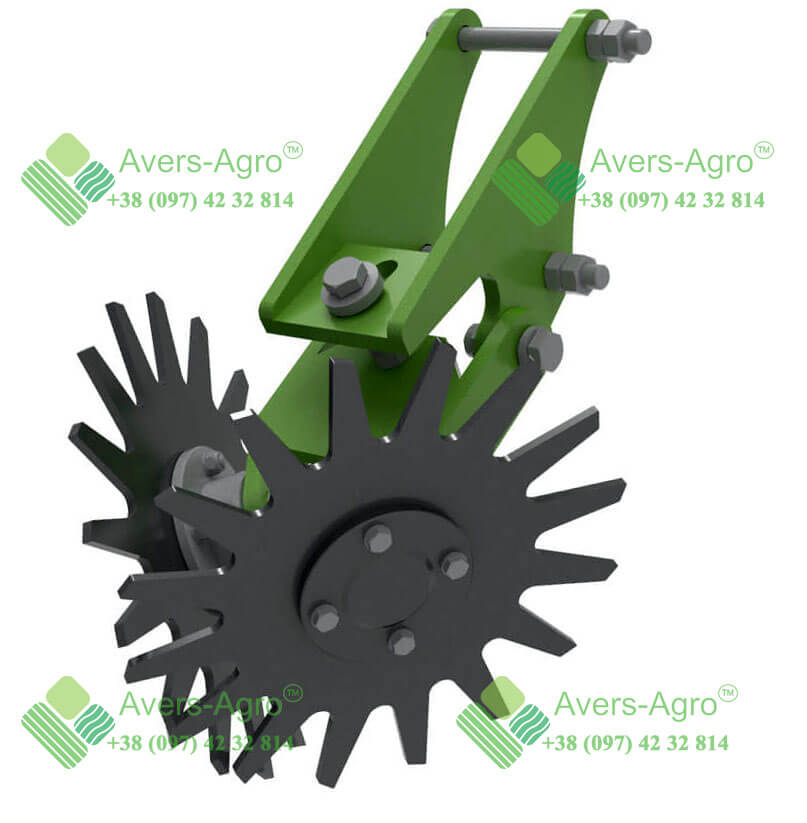 The presented agricultural machinery is characterized by high productivity, therefore, it allows saving on sowing work. Functional and easy-to-use equipment for sowing makes it possible to increase yield on the field.
Avers-Agro company specializes in the production of high-end accessories for farmers. Our engineers during the design development take into account the future operating conditions of agricultural machinery and the wishes of farmers.
At Avers-Agro you can buy sowing equipment with delivery to any city in Ukraine and abroad. We always monitor high quality products at low prices. We are a manufacturer of planting equipment and keep prices at the most reasonable level.